Studio Rates Specifications & Equipment
The Array Space seats 60 comfortably
Base Studio Rental Rates
$23 / hour Monday – Thursday
$33 / hour Friday – Sunday
Block bookings of 10 hours or more receive a 10% discount when the bookings are made within a 30 day period. The bookings may occur at any time as long as the dates that you create them are within a month of each other.
Studio General Specs
Approximately 35 ft x 26 ft. (Stage area is approx. 12′ x 24′ with regular concert setup)
Sprung Laminate flooring
Green Room: $50 flat rate
Studio is located upstairs on second floor
Accessibility elevator
There are 3 kinds of lights installed in the Array Space.
A set of 4 moveable spot lights
A set of 5 moveable coloured spot lights
A set of 4 rows of lights that divide the room by back stage, centre stage, front of stage, and the house
– You can control all of these lights from our Scene Setter Lighting board.
– The lights are moveable and can be shuttered in different ways to create many different effects.
– The spot and coloured spot lights can be operated independently, and each row of lights can be changed independently from all other lights.
The ArraySpace is equipped with 3 HD mounted Pan Tilt Zoom Cameras to capture your performance, along with HD audio recording capabilities, as well as livestreaming.
Equipment Included in Rental
Item

Cost

15 Manhasset Music Stands
Included in Rental
10 Microphone Stands

(Tripod, Tripod Boom, Round Base, and Low Profile Styles)

Included in Rental
XLR, 1/4 inch, 3.5mm (for music playback from PA),
Included in Rental
50 regular chairs, 10 bar style chairs
Included in Rental
Bar Area
Included in Rental
Kitchen Area

Sink, Mini Fridge, Coffee Maker, Microwave, Kettle, Toaster Oven

Included in Rental
Air Conditioning
Included in Rental
Lighting Board – Scene Setter 48
Included in Rental
Equipment with Additional Fees
| | |
| --- | --- |
| Item | Cost |
| Pianos – 6ft and 5 ft Yamaha Baby Grands | $5 / hour, per piano |
| Drum Kit- Mapex Pro M full kit, two sizes of kick. two rack toms, two floor toms, cymbals, Hihat, kick pedal, snare | $10 flat rate |
| Small Roland Cube XL 15 guitar amp | $5 flat rate |
| Small Ampeg BA 108 bass amp | $5 flat rate |
| PA – Presonus Studiolive 24 mixer, 2 Mackie SRM450 Mains, Three SM58 vocal mics, One SM57 instrument mic, Two Rhode M5 pencil mics, 3 Alto TS210 monitors | $15 flat rate |
| Panasonic Short Throw Rear screen projector (mounted) with motorized Screen *uses HDMI input, some adapters available as well | $20 flat rate |
| By request: percussion battery includes timpani, mallet instruments, drums, gongs, bells log drums, hand drums and more | additional fees applied as negotiated. |
Additional Services
Array Space is offered as a DIY space. Additional Services are available.
Item

Cost

Piano Tuning
$125 flat rate
Front of House

(Tickets, Greeting, Elevator, Food)

$25 / hour
Technician General

(Lighting, Sound, Stage Set up)

$35 / hour, minimum 3 hours ($105)
Recording Services
Audio Recording Engineer
$35 / hour, 3 hour minimum ($105)
Video Recording

3 HD cameras, operator, and audio

$50 / hour, 4 hour minimum ($200)
Livestreaming

Live stream your video from a custom URL

Livestreaming: $50 flat fee, waived if you allow us to upload your video to our vimeo account and post on Array TV, our free website that requires email registration to view content. During and After streaming, the public can access the stream from Facebook Live, a custom URL, or our livestream profile: Livestream
Video Editor
$45 / hour, minimum 2 hours ($90)
At the end of a session, we will give you a set of HD audio or video files to take home on an external drive (not provided). You will need at least 10GB of space for Audio, and 200GB per hour of video. (For Example, a 1 hour video shoot would need 210GB of space, and a 2 hour video shoot would need 410GB of space.)
For some examples of previous works, visit our Vimeo.
Please also see our Renters Manual (Revised Oct. 2017)
To Rent Array Space
Check Array's Online Calendar to see if the times and dates your desire are available. You can do this after you register as well (it's actually easier!).
Login or Register Here by completing Array Login/Register page. Then use the renter menus to choose dates and book the studio.
Problems or questions contact
Kelley Mitchell
647-461-3853
What Our Renters Say
I have been renting the space from Arraymusic for more than two years. The space is ideal for the type of work I do, which is teach groups of people who have been fearful of singing, to find a voice.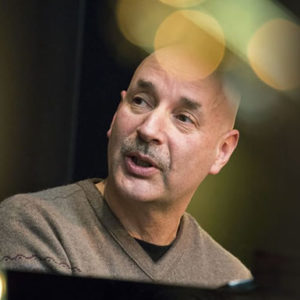 I have been running my jazz school from the Arraymusic studio for more than six years. … The Arraymusic studio is a perfect fit for my needs, offering a complete package: a spacious room, piano & other necessary equipment – at an affordable cost.
I've been using Array's studio for the last 10 years and it certainly provides an invaluable service to musicians like myself. The rates are reasonable and the staff is great. I've rehearsed everything from a trio to a 20-piece band in that studio.
New Music Concerts has used the rehearsal space offered by Arraymusic on numerous occasions over the past few seasons and we are very pleased with the service provided. It is always a pleasure dealing with the helpful Arraymusic staff and we are pleased to recommend them highly.
Arraymusic provides such a great service to the wider musical community through making their space available to artists outside of their organization. I was really grateful for the opportunity to work at Arraymusic and for a work environment which is unparalleled in this city.
It's great to have access to a studio run by musicians who understand the importance of providing affordable rehearsal space. Arraymusic has been extremely generous to The Toronto Jazz Orchestra over the past seven years and it is inspiring to work in a space where making music is so clearly the top priority.
Arraymusic has always been available and flexible to meet our needs and rehearsal periods. It is a reliable venue that is much needed in the city.
Arraymusic has provided the perfect writing and rehearsal space for my quartet and I. There is no other facility like it in Toronto. It is invaluable to me.